5 Tips for a Successful Book Signing
OMG! I'm an introvert, what have I done?
Yes, you signed up for an author event, now what? If you're second-guessing yourself that's natural, if you're not that's fine too. There isn't just one right way to approach a book signing. If this is your first public appearance just think of it very simply, it's a way for you to meet readers face to face, some who love your work and others who are about to love your work. There are a few key things you need to think about and decide in advance. But don't worry, hopefully, we'll cover your questions in this blog.
How Many Books Should I Bring?
First, think about how many people have purchased tickets. Key points; is it an established event and is the location easy to get to so it will draw good foot traffic? If you don't know the answers check the event website or contact the event organizer. In my experience, they always are willing to share information. Everyone wants the event to be a smashing success. If the host doesn't confirm when you can post your preorder form to the Facebook group, just ask. If you're unsure what a preorder form looks like, this is a screen shot of my form.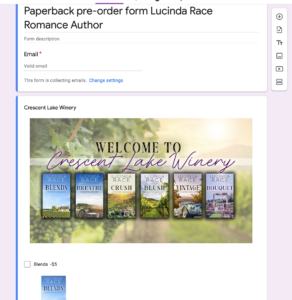 *Practical tip: To find the form you'll create launch your Google Drive and select a new form document. I've added a screenshot of the FORM icon.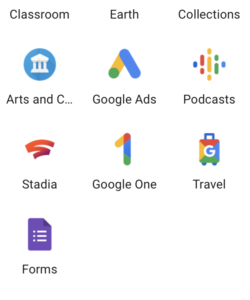 After you've added your covers, the cost of the books and any other details don't forget to have spaces to include your customer's name and email. Once a customer fills in the form, Google will send you an email with the order and all you have to do is invoice them either with PayPal or collect the money in person. But remember if someone pays in advance, they'll be sure to come get their books.
Prior to the event package your preorders. You can tie the books together with a ribbon or use a small gift bag. If you like add a little something extra to make their purchase more memorable and you can tie it back to your brand too. For one event I added a packet of shortbread cookies, who doesn't love a cookie, right?
Remember preorders don't count toward the books you're going to bring. My rule of thumb; take a minimum of 5 copies for each published title. Personally, I don't take more than ten of each title even to very large events. One, it's a lot of heavy stuff to lug around and you can always take orders and ship copies if you sell out. That's a nice problem to have!
*Practical tip: If you're driving to the event invest in a folding canvas wagon like this one below to transport your books and promo items inside.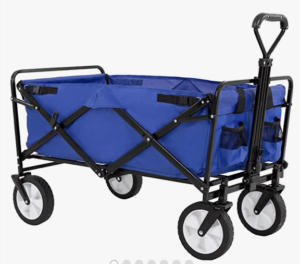 Set Your Table
How you set up your book display is a personal preference. Remember, readers are getting to know you and making a personal connection. This is important to develop a lasting relationship between author and reader.
The next point to consider is how will you price your books and accept payment? My rule of thumb, use even numbers: $5 or $10 depending on the list price of the book. I have cash to make change but I always carry a Square to process electronic payments. Don't forget to bring a portable phone charger just in case your phone battery is drained which can happen in hotel ballrooms due to spotty service.
A little eye candy is needed, no that doesn't mean you need to hire a model.
You want to draw readers to your table so visuals count but you don't need to break the bank and remember whatever you create today can be used for events down the road. Use your brand colors, if you haven't defined your brand yet, check out 5 Key Steps to Building a Successful Author Brand  and How to Brand your Author Website and then come back and keep reading.
Do you have a theme for your books? If you write sweet romance, your look is very different from a fantasy author so take some time, you never get a second chance to make a first impression with a reader.
Let's talk more about your space, a six-foot banquet table perhaps? It will probably come with a white table cloth, think of this as the foundation for your display. A table runner is nice with your logo, or maybe you're not ready to invest in one, that's ok. What about a table cloth in your brand color or with an interesting pattern or texture, add battery-powered twinkle lights for an added pop. But think: what is the look you want to project, what is a reflection of your books? The dollar store can be a great source of low cost but spot on decorations. Check out Pinterest boards for inspiration too.
How should you display your books: in stacks, a tiered tabletop stand, or acrylic easel displays, they're all great choices and these are just a couple of options.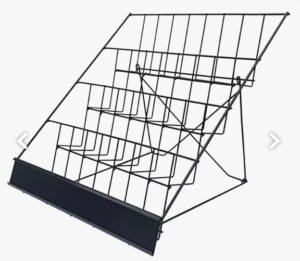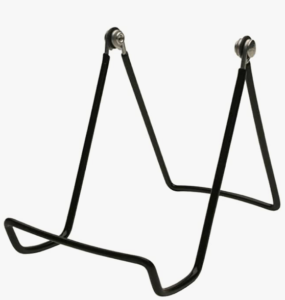 Practical tip: If you have five books today and you're writing a ten book series and you are purchasing folding stands to display your books, buy the ten pack, it won't cost much more and you'll have consistency in your table display.
The Space Around You
I'm a firm believer in using a Floor Banner and it should coordinate with your table theme in your brand colors. Close your eyes and picture this; your standing in a crowded ballroom and from across the room, you catch a glimpse of this sharp-looking banner and the image looks like your favorite genre. What are you going to do? That's right, that author table is your next destination, you're compelled to check out those books. This is what you want from readers in the room, they have no choice but to visit to your table and chat you up. Your graphic artist who designed your book covers or website should be able to help you. This is where weaving in elements of your established brand is critical, colors, fonts, and your overall feel, from your books to your banner, it just goes together like a well-fitting glove.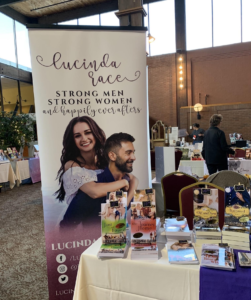 Swag – Your Table and Attendee Bags
I have a thing about pens, you know the ones that have your author's name on them. But wait, the reader just tried to use it and it fell apart? What did they do now, toss it in the garbage, and that 20 cents the you spent is now a waste of a financial resource. Buy a decent quality pen, and list your website not just your name on it. Make it easy for readers to find your books when they're sitting on the sofa sorting their tote bag from the event and a high-quality pen will give them a reason to keep using it, a subtle reminder to buy your newest release! Promotional companies will send you free samples, try a few out and pick the pen you'd want to use. As the final touch on your table, a small basket of chocolate or hard candies can be another reason to draw a reader in.
What about other swag? Think of donating a stack of items to event organizers for the registration bags. Purchased bookmarks, can koozies, jar openers, and more oh, and a little container of candy or mints of course all with your logo in plain sight. A final point, make sure the item will be useful when they get home.
What Should I Wear?
Comfort is key but that doesn't mean yoga pants and slippers. Just kidding, well sort of. Like all things in your author life your outfit should enhance your brand. If Steampunk is your theme then dress the part, maybe a historical author would be wearing a costume based on the time period. Does your hero always wear a top hat- maybe you should too. If your heroine is rocking a feather boas, then toss one around your neck and wear it with confidence. You want to be noticed and remembered.
I'd like to thank Book Brush for the opportunity to write this blog post and hopefully impart a few ideas and tidbits to help make your book signing event engaging and fun.
---
Article by Lucinda Race
Lucinda Race is an award-winning and best-selling author and lifelong fan of romantic fiction. As a young girl, she spent hours reading romance novels and getting lost in the hope they represent. While her friends dreamed of becoming doctors and engineers, her dreams were to become a novelist. As life twisted and turned, she found herself writing nonfiction but longed to turn to her true passion. After developing the storyline for the McKenna Family Romance Series, it was time to start living her dream. Her fingers practically fly over computer keys as she weaves stories about strong women and the men who love them.
When she's not at her day job as a marketing manager, she's immersed in her fictional worlds. And if she's not writing, she's reading everything she can get her hands on. To see what Lucinda is up to follow her on Facebook and Twitter or check out her Pinterest boards to get a glimpse into her fictional worlds. You can also sign up for her newsletter at www.lucindarace.com/newsletter