The Top 5 Book Brush Blogs in 2020
For Book Brush's weekly blogs we have made it a priority to not only bring you information on techniques for our web-based author media program, we also wanted to bring you blogs that will help you in all your author-centered needs.
These Top 5 Blogs were chosen by our founders, Josh Wiley and Corey Alderin based on the data they received from views by readers, meaning you guys!
We hope you'll check these out 5 top blogs as well as the others we have written.
#1 – 10 DISTINCTIVE SWAG IDEAS FOR AUTHORS
Written by L.A. Sartor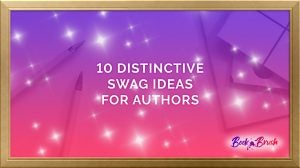 Swag? What's that? Basically, it's a gift you give away to promote your business. It can be made/printed by you or imprinted by any number of promotion companies.
Book Brush is your easy designing tool for all of this.
Swag can be:
Won by your newsletter recipients (I do this a lot and it works!)
Put on a table at a conference swag room (do this too!)
Handed out individually (book giveaway cards when I mention I'm an author and they swoon—joking about the swoon part).
#2 – 8 BEST BOOK COVER REVEAL TEMPLATES, GRAPHICS & MOCKUPS
Written by Beca Lewis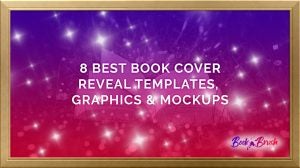 After I started writing, for a brief moment in time, I thought all I had to do was write the book. Publish it. And then people would buy it. Like magic.
If only that were true. But it isn't. Writing is both an art and a business—which means marketing.
I discovered my least favorite part of marketing was the pre-order stage. It's where we need to let our future readers know that our super-duper book will arrive soon. Ugh.
However, since discovering Book Brush, I no longer dread that pre-order stage. Using Book Brush, I now enjoy creating images I can use. It's easy, fun, has a low learning curve, and doesn't take much time.
The best part is, I can let potential readers know my new book is coming, without beating them over the head with it. Instead of constantly telling them, they can see for themselves.
#3 – HOW TO CREATE AN AUTHOR BUSINESS CARD…OR TWO
Written by L.A. Sartor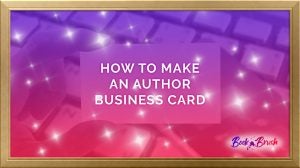 Today, I'm going to give you some hints on making a business card and a free book card using Book Brush. If you don't have a Book Brush account, you can register here.
Let's get into a few basics, I call them best practices.
Since life is much less private these days, here is what I'd suggest be on your card,
Your Pen Name
An Email Address so they can reach you

And I'd suggest this not be a main email for you. Perhaps one that is connected to your website

Your Website URL
Social media link (don't list them all or it'll look too busy)
Your Tag Line
And MAYBE your PO Box
And what I'd suggest not be on your card,
Your home address
Your phone number
#4 – 5 EYE-CATCHING COLOR COMBINATIONS FOR BOOK ADS
Written by Leeanna Morgan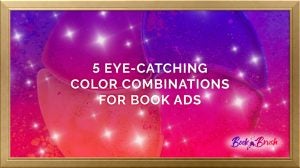 Using the Color Wheel to Create Eye-Catching Book Ads With Book Brush
We all want our book ads to stand out from the crowd, but what makes one ad work more effectively than another? While images, font, text, video or animations will make a difference, don't overlook the power of color.
Using Book Brush, we can make our book ad 'pop' using awesome color combinations. Let's look at the color wheel to understand why certain colors look great when combined with other colors. You can use this information when designing all graphics, including your book covers.
There are two types of color wheels. Each has slight variations, especially when looking at complimentary colors. Today, we'll use the RGB color wheel because it's designed for online use.
There are five main color combinations you can choose when looking at different options for your ads.
#5 – THE BEST 12 BOOK REVIEW BLOGS
Written by Denise Alicea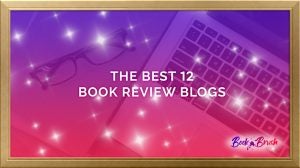 Book blogs have been around for so long they have become second nature to authors when promoting their work. But what are the best blogs out there? There are so many websites out there that have long lists of them, but who are the best to go to? Here's a list of the best 12 book blogs out there to help you promote your work!
---
2021 is going to bring you much more weekly content from Book Brush so stay tuned let us be your fantastically helpful resource for both Book Brush and other author-centric posts.
We wish you the best writing and creating year ever.
~The Book Brush Team
---
Article by L.A. Sartor
I started writing as a child, really. A few things happened on the way to becoming a published author … specifically, a junior high school teacher who told me I couldn't write because I didn't want to study … urk … grammar… That English teacher stopped my writing for years.
But the muse couldn't be denied, and eventually I wrote, a lot. I learned a litany of new things and published my first novel. My second book became a bestseller, and I'm absolutely on the right course in my life.
Please come visit me at www.lasartor.com, see my books, find my social media links, and sign up for my mailing list. I have a gift I've specifically created for my new email subscribers.