5 Time Saving Tips for Authors to Implement for the New Year
We have all been there… you suddenly realize you haven't posted anything on social yet and you are scrambling to pull something together to talk about your upcoming release. If there is one thing I have learned being an author assistant, it is the importance of being organized in order to save time. I'm sharing my top five times to help you build strategies to stay organized. (At least in the publishing side of your life!)
Make 3D Images
The first thing I do when getting ready for an author's upcoming book release is create 3D images to have on hand for any graphics that will need to be made. Since the majority of your marketing with center around showing off the cover to build excitement, this ensures you have the very basics ready to go. Book Brush makes this super easy with over 250 options for 3D images of your book. Choose from physical, ebook, phone, multi-device and more to show off your beautiful book cover.
Create a Spreadsheet with Booklinks and QR codes
There is nothing worse than having to search for links every time you need them. You might be surprised at the precious minutes you spend searching every time. I recommend keeping a list that you can add a new purchase link to with each release. This will make your life so much easier! Also make sure you take advantage of the QR code creator here on Book Brush. Bonus tip – I've had my clients adding a QR code to sign up to their mailing list in their backmatter. This is something quick and easy to do using the URL for the mailing list sign up. And it's much easier for people using an e-reader to scan on their phone to sign up. Interested QR Codes? Learn how to create a QR Code in Book Brush
Create Templates
I love creating 4-6 templates to use for quotes. Using quotes in a great way to promote your book before AND after your release. You can save so much time by creating templates that match your branding (think about your author branded font, your author branded colors, your author logo and your stylistic choices here) and then simply reuse these templates by copying and pasting in a new quote each time you use one. It also works really well to create brand identity across your social media platforms. For a more in-depth look at branding, check out this post on branding your author website for maximum impact.
Save Your Projects
This is the perfect segue from the last tip! Always save your work as a project so you can reuse and recycle. This is key to saving time but I also find it really helps spark my creativity when I'm feeling stuck! Look back and see what you have already created and then look to see what resonated with your followers. What posts or images received the most likes and comments? These are definitely ones to use again in a similar way.
Take Advantage of the Templates That are Already Created
My favorite feature on Book Brush is the Instant Mockups options.  Book Brush has thousands of Instant Mockups and adds new images each month so I always find a lot of great choices from which to choose. I like to filter by seasonal keywords as well as genres depending what I am working on. Seriously, a few clicks and you have a beautiful graphic with your cover right there in seconds like this one: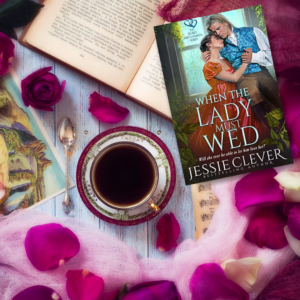 I also love Community Templates because one you drop in the book cover, you can quickly edit the text to correspond with your particular book or promotion like this one: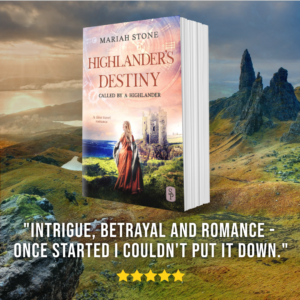 Bonus Tip
Scheduling your content ahead of time will help you stay consistent with your posting and help you not get sucking into scrolling during the day. Once you begin scheduling ahead of time, you'll start to know how many minutes or hours this may take you per week or per month. Then you can block that time on your calendar on a weekly or monthly basis to complete your quickly which then allows you to focus on other things.
---
Article by Melissa Makarewicz – The Literary Assistant
Melissa has been in love with books ever since she was a child. As a young girl, in her Holly Hobby decorated room, she would sit and tape scraps of paper to her books so that she could organize them by the Dewey Decimal System. She turned that passion into becoming an author assistant where she enjoys assistant her clients in their publishing career. She loves to help authors with day to day tasks, marketing and social media needs. She really nerds out helping clients with their email marketing at The Literary Assistant.
When she's not working she enjoys drinking copious amounts of tea, reading historical romance, and watching Marvel movies with her husband and son.