8 Great Reasons to Join a Writing Group Online
Online writing groups can offer all genres and levels of writers an opportunity to learn more about the writing craft and publishing industry. Similar to in-person writing groups, participants can ask questions, and receive constructive feedback on their latest writing project. Groups meets weekly or monthly depending on pre-established guidelines that help organize and keep things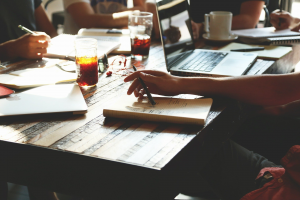 One of the purposes of online writing groups is to focus on topics imperative for success in the publishing industry.
This is accomplished either through offering workshops, ex. Tips for using BookBrush to maximize your book's visibility, open discussions, or a critique group. Sometimes all three. Using an internet based online meeting solution enables participants from most any location.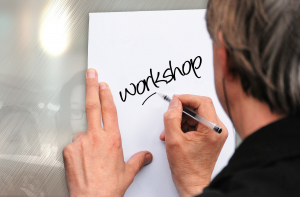 My online writing group uses Zoom. We briefly chat at the beginning of the session then continue our agenda of either conducting a workshop or breaking down into groups of four and using Zoom "rooms" to conduct critiques.
See if the following 8 reasons to join an online writing group just might persuade you to seek one out for yourself.
1. The ability to meet with a select group of writers from all over the nation and world who share the same writing joys, needs, and challenges.
2. The ability to meet anywhere the writer has access to internet connectivity.
3. The ability to belong to a group that is free or charges a nominal fee.
4. The ability to receive constructive feedback on a manuscript and help others move forward in pursuing their publication goals.
5. The ability to participate in workshops that address the craft, genre, brainstorming, marketing, book promotion, social media, and a host of topics surrounding the writer's life. Workshops taught by professionals who specialize in a particular topic, like elements of book cover design using BookBrush, all add to the writer's skills and toolkit.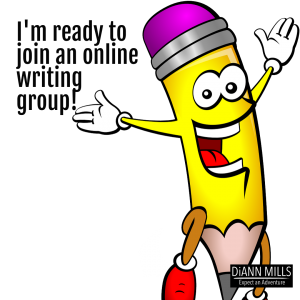 6. The ability to network with other writers and form valuable relationships. These writers become beta readers, endorsers, and can contribute to the success of the writing project.
7. The ability to build the writer's confidence through accountability, encouragement and support.
8. The ability to walk away if the group doesn't meet current needs or expectations. It's much easier to flip off our computer than to gather up our belongings and make an exit.
The advantages and flexibility of an online writing group make it a popular option for writers to grow and mature in the craft.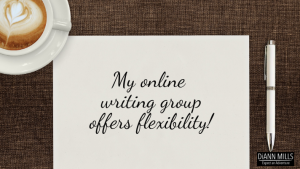 I hope any or all of the 8 reasons I've given you will spark creating or joining an online writing group.
---
DiAnn Mills is a bestselling author who believes her readers should expect an adventure. She creates action-packed, suspense-filled novels to thrill readers. Her titles have appeared on the CBA and ECPA bestseller lists; won two Christy Awards; and been finalists for the RITA, Daphne Du Maurier, Inspirational Readers' Choice, and Carol award contests.
She is the director of the Blue Ridge Mountains Christian Writers Conference and the Mountainside Retreats: Marketing, Speakers, Nonfiction, and Novelist with social media specialist Edie Melson. Connect here.