Photo Usage Best Practices For Authors
First a disclaimer. I am not an attorney, nor do I warrant the information here. Your best bet is always to check out the links and information yourself.
With the launch of the new and amazing Cover Creator in Book Brush, there have been questions about licensing of images you may want to import and use in the creator. And along with the Cover Creator is the new Remove Background Tool, making creation so much easier. But then comes the question of "can I use this image?"
That is a valid and important question as nobody wants to illegally use an image. Again, I'm not an attorney, but I have queried a lot of the popular image companies for you, as well as some I use all the time that may not be familiar, but offer great commercial licenses. So read on….
Book Brush sources from Pixabay so I wanted to start with them.
Pixabay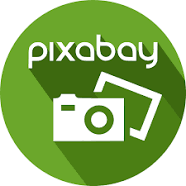 Our license empowers creators and protects our community. We want to keep it as simple as possible. Here is an overview of what Pixabay content can and can't be used for.
What is allowed?
✔All content on Pixabay can be used for free for commercial and noncommercial use across print and digital, except in the cases mentioned in "What is not allowed".
✔Attribution is not required. Giving credit to the contributor or Pixabay is not necessary but is always appreciated by our community.
✔You can make modifications to content from Pixabay.
What is not allowed?
✘This section only applies to image users and not to the appropriate image authors.
✘Don't redistribute or sell someone else's Pixabay images or videos on other stock or wallpaper platforms.
✘Don't sell unaltered copies of an image. e.g. sell an exact copy of a stock photo as a poster, print or on a physical product.
✘Don't portray identifiable people in a bad light or in a way that is offensive.
UNSPLASH

Can I use an Unsplash photo for a book cover?
"Yes you can indeed, but it's good to remember that there are limitations when it comes to commercial use of Unsplash images, like as the cover of book.
Note that the Unsplash License does not include the right to use:
Trademarks, logos, or brands that appear in Photos
People's images if they are recognizable in the Photos
Works of art or authorship that appear in Photos
If you download photos with any of these depicted in them, you may need the permission of the brand owner of the brand or work of authorship or individual depending on how you use the Photo. Please review our License for more information and, if you still aren't sure, you should probably talk to a lawyer who knows about these things."
123RF

"Hello Leslie,
Thank you for contacting 123RF. We'll be happy to help you in any way we can. In answer to your question:
Using our images in book covers is covered under the Standard/Editorial License.
With this license, you can sell up to 500,000 copies collectively, meaning it counts both physical and electronic products.
Once you have reached this volume, or you expect to reach this volume, you can purchase the Print Only Extended License, which offers unlimited resale of the images in the books.
A summary of our licenses can be found HERE. We hope this is sufficient information to get you started.Should you have other queries or require further assistance, please do not hesitate to contact us anytime."
↠↠ I needed more assistance ↞↞
Me: "Tristan, thank you so much for the help.
When I click on the link for Print Only Extended, copied below is what I get. It seems to me that print, as in printed books you're only allowing 10K copies. I believe this is where the confusion comes into play.
There are digital ebooks and there are print editions of books. I have both, including an audiobook cover. Would the 500K include all of them, at 500k copies each? 500K aggregate? And if so, how does the below play in?
Extended Permitted Uses (Extended License).
In the event You require the following extended rights to use the Content, in addition to the usages permitted pursuant to paragraphs 7 and 8 herein, You may license any of the following Extended Licenses according to Your relevant usage:
PRINT ONLY EXTENDED LICENSE
In any manner permitted under the Standard License without any print run limitation; and
In any printed (not for electronic distribution) material, merchandise or product for personal use or resale (for e.g. calendars, T-shirts, posters and mugs) and product packaging up to a limit of 10,000 copies in aggregate per licensing. Each additional print up to 10,000 copies under this subparagraph requires a new licensing."
↠↠Answer↞↞
"The 10,000 copies is for printing on other physical products such as mugs, t-shirts or hats for resale.
For a summary on the printing limit for books and publication material, you may have a look at our licensing summary for editorial usage here at the bottom of the page.
For the 500,000 print count, it will include both physical and digital copies distribution, for example, you sell 100 physical copies and 100 digital copies. That would be a total of 200 copies among the 500,000 print limit.
With the Print Only Extended License (POEL), there will be no limitation to the printing copies for book.
You may use the format ©[Photographer's Name]/123RF.COM to provide attribution in your books.
Hope this clarifies."
THE HUNGRY JPEG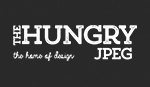 The Hungry JPeg has patterns, graphics, textures, and a few photographs. And when you click on the license above, they give you graphic examples, such as this. And they are incredibly easy to contact if you have questions.

ADOBE STOCK
Here is a video explaining how to find the license if you use Abobe Stock in an Adobe product. BUT at about 1:33 into the video is information you may find useful as the narrator explains a bit more of what the licensing means with examples.
Here is the help with links to commonly asked questions.
For instance:
Where can I use Adobe Stock assets?
"You can use Adobe Stock assets, except for the ones marked "editorial use only," in any creative project, such as print ads, brochures, presentations, posters, book covers, commercials, websites, and annual reports. For the complete Adobe Stock image licensing terms."
Can I use a stock photo with the standard license for a book cover? Also, can I modify the image, add words, lighten or darken it, etc?
"First of all, you may modify stock images to your needs. There are only a few limits laid out in the licensing terms. One limitation is highly erotic art, generally anything where the people on the picture are represented in a way that the dignity of them may be hurt heavily.
Second, as the book cover is not the main incentive to buy the book and as long as your print run (both paper and digital) stays below 500k, you are good with a standard license."
DESIGN CUTS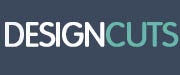 (quick note here, DC is a British company and use the British spelling)
Our licence allows you to
✔ Use resources to create a free end product or product for sale
✔ Use resources within personal and contracted client projects
✔ Use resources in multiple projects
But you can't…
✘ Use resources on their own; not as part of a wider original design You must combine resources with other original design work and not use them as the primary integrity/design element within a design. Please see the resource-specific FAQs for more details/exceptions. If unsure please do contact us.
✘ Redistribute, sublicense or share resources
✘ Resell resources as digital stock images/downloads You may not resell work created from our resources in a way that is seen to compete directly with the original product creator. E.g.: Downloading an illustration pack, combining the illustrations to create a new illustration and reselling this as a downloadable stock image.
✘ Use resources if the end client's annual revenue is more than $25 million USD per annum If you work for or are contracted by a company with an annual revenue in excess of this please do contact us and we will set up a bespoke licence to cover your needs.
DEPOSIT PHOTOS

Leslie,
Hello Anna, I'm researching for an article about licensing of images for book covers. I have used Deposit Photos in the past and was hoping for some licensing clarification.
Anna,
The standard license is sufficient to use the image for a book cover if the print run will not exceed 500.000 copies.
Leslie,
Okay, even if the image is altered, say in a composite cover? It's also for ebooks, and the author might not know if they will exceed 500k copies. If it's a hit, can they buy the extended license later?
Anna,
For web usage, there are no limits in copies.
Leslie,
Web usage meaning ebooks say sold through Amazon or Barnes & Noble.
And no issues with compositing the image into a cover?
Anna,
Yes, I understood. There are no limits for ebook covers even if they are sold on Amazon.
_____________________________________________
Some takeaways I see throughout the licenses:
There is a limit for standard licensing with photo companies which is usually around 500,000 copies sold, and then you will need to purchase an extended license. Which, BTW, I would be happy to do any day😀
The image can not be sold as-is. Sold, as in selling it as it to someone else exactly the way you bought it. The image must be combined with something, thus altered enough to be different. For photographs, the value-added is the book.
What we usually do is create composite book covers. That is what you're doing when using the Cover Creator at Book Brush. You use a background, an image that you are adding (and wow, using the Background Remover Tool makes this so easy), then we add text and other elements. This is a composite. This is NOT AS-IS.
Avoid actual logos – like the Harley Davidson logo, you'd go with a general motorcycle picture. Make sure your couple, headshots, or whatever pose are not compromising the model(s).
Photographs can not be used as-is except for personal use or in editorial uses.
Your cover image(s) usually don't need attribution, but companies like Pixabay etc. encourage it.
I hope you have found this post helpful. If so, bookmark it so you can refer to it as needed.
Write Like The Wind
~LA
---
Article by L.A. Sartor
I started writing as a child, really. A few things happened on the way to becoming a published author … specifically, a junior high school teacher who told me I couldn't write because I didn't want to study … urk … grammar… That English teacher stopped my writing for years.  But the muse couldn't be denied, and eventually I wrote, a lot, some of it award winning. However, I wasn't really making a career from any of this. My husband told me repeatedly that independent publishing was becoming a valid way to publish a novel. I didn't believe him even after he showed me several Wall Street Journal articles. I thought indie meant vanity press.  I couldn't have been more wrong. I started pursuing this direction seriously, hit the keyboard, learned a litany of new things and published my first novel. My second book became a bestseller, and I'm absolutely on the right course in my life.
Please come visit me at www.lasartor.com, see my books, find my social media links, and sign up for my mailing list. I have a gift I've specifically created for my new email subscribers. And remember, you can email me at Leslie@LeslieSartor.com