How to Promote Your Book Using Awards
Many authors think of awards as a measure of their book's quality and success. While this is true, book awards are proof of your book's excellence, they're also so much more.
The surprising truth about awards lies in how effectively they can enhance your book marketing strategy. From captivating readers to providing continuous content to share with your audience, learning how to promote your book using awards is a modern, approachable way to reach your unique author goals.
How to Promote Your Book Using Awards
Incorporating book awards into your marketing strategy isn't as complicated as it sounds. Here are five simple ways to promote your book using awards:
1. Take Advantage of Bonus Benefits
Did you know that apart from winning the award itself, many accolades offer additional benefits? These bonus benefits include things like professional editing services, monetary prizes, and most importantly: exciting marketing and promotional opportunities.
Whether it's an interview on a podcast, a feature on an awarding organization's website, or book marketing services, the very act of submitting to an award can help uncover new ways to promote your book.
If book promotion is at the top of your priority list, try pursuing awards that offer marketing-based bonus benefits. This two-for-the-price-of-one approach is an efficient, strategic way to become an award-winning author and enhance your book marketing strategy in a big way.
2. Use Your Awards to Impress Literary Professionals
There are two main audiences to target when promoting your book: readers and literary professionals. For many authors, book marketing aims to reach more readers, sell more books, and maintain a loyal readership. However, marketing your book to literary professionals is equally as valuable.
If you're hoping for future publishing opportunities, promoting your book to industry decision-makers is of utmost importance. There are a few ways book awards can help you do just that:
They validate your book's quality: Publishers and literary agents use book awards as a reliable measure of your book's quality. An award-winning book is much more likely to gain their serious consideration because it has the endorsement of social proof.
They vouch for your book's selling potential: Book awards are also a metric of how well your book will be received by readers. Industry experts understand the selling power of a shiny award seal on the cover of your book. Winning an award assures industry leaders that investing in your book is a sound business decision.
They reflect your drive to succeed: Are you actively trying to market your book? Are you pursuing author accolades and doing all you can to promote your wins? Industry experts notice this drive to succeed and often look for authors who are motivated, proactive, and determined to reach their greatest potential.
3. Enhance Your Author Brand
Impressive accolades are essential pieces of a successful author brand. Establishing yourself as a notable, award-winning, and professionally recognized author can have long-term benefits for your career.
Here are some steps you can take to enhance your author brand with book awards:
Add your award seal to your book cover. Make sure you do this both online, on your eBook or audiobook cover, and to the physical copy of your book.

Include "award-winning" in your author bios, social media bios, book descriptions, and email signature.

When giving interviews, don't be shy! Practice referring to yourself as an award-winning author. You deserve all of the esteem that comes with an accolade.
4. Maximize the Benefits of Networking
In addition to the many valuable benefits of awards, exposure to other authors, publishing experts, and literary professionals is a major perk. Building a network of like-minded peers is a great way to discover opportunities that may otherwise have gone unnoticed. You never know who you'll meet and in what way they can contribute to your success.
By attending an award ceremony or book fair, you meet fellow authors, readers, editors, literary agents, and publishers. Forming connections, learning from each other, and discussing your book's award-winning success are all fantastic ways to get your work in front of a new audience of readers and industry professionals alike. Plus, the connections you make in these award circles could open the door to unexpected opportunities in the future.
5. Simplify Your Strategy with Story Marketing
The final and perhaps most powerful way to promote your book using awards is to implement a story marketing strategy.
Story marketing involves continued engagement with your audience on modern tools like social media. It forms authentic connections with readers, creates shared moments of celebration, and boasts impressive news about your book's success. Plus, it uses free, familiar platforms and you can benefit from story marketing without any prior marketing knowledge.
Story marketing is simple: each step you take toward winning an award is an opportunity to engage with your audience. From researching awards to winning first place and everything in between, these milestones are exciting, shareable, and marketable content.
Did you find an award for which your book is eligible? Take to social media to generate buzz and anticipation. Did you receive an honorable mention? Share your success with your social media audience and benefit from the likes, comments, new followers, and book sales it creates.
For an even simpler, hassle-free way to begin story marketing, check out the many plans offered by Book Award Pro. The Book Award Pro platform is the easiest way to find awards and reviews that are perfectly curated to your book, implement story marketing in just a few clicks, and achieve the author acclaim you deserve.
---
Article by Hannah Jacobson, Founder of Book Award Pro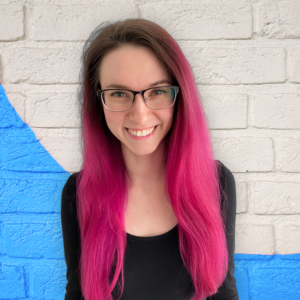 Hannah Jacobson is the founder of Book Award Pro: the company that expertly matches modern authors with awards, reviews, and story marketing for their books. Every year, authors spanning 6 continents win thousands of new awards, receive valuable reviews, and effectively market their books in one easy-to-use platform.
As the company's founder and as the ALLi Awards & Story Marketing Advisor, Hannah's expertise has been recognized as the leading voice in book awards and author advocacy.
To learn more, visit the Book Award Pro website: https://bookawardpro.com/