5 Amazing Conferences For Indie Authors To Attend in 2024
As an indie author, getting your book noticed and out there can be challenging. It can often be difficult to know how to market your book, but it doesn't have to be that way. One of the best ways to get yourself and your book out there is with an indie book conference. Book conferences are a great way to meet other authors, hear inspirational stories, gain practical book marketing tools that you can utilize, and make connections with your peers.
Below, we will discuss some amazing conferences for indie authors that you'll want to attend.
1. BookMARCon 2024
BookMARCon is a motivating and empowering conference for authors, publishers, marketers, and editors. This conference spans over three days, and it will feature speakers who will share their experiences and success stories and will equip you with tried-and-true marketing strategies. The main theme of this book conference is "Where Real Life Meets Revenue".
If you're an author who's looking to get a book published, you will have an opportunity on April 6th to pitch book ideas to literary agents. The agents will also have the chance to provide authors with feedback on their work.
The best part of this conference? It's 100% virtual. You will be able to watch these speakers and sessions without having to leave your home. This is an indie author conference and an opportunity you won't want to miss!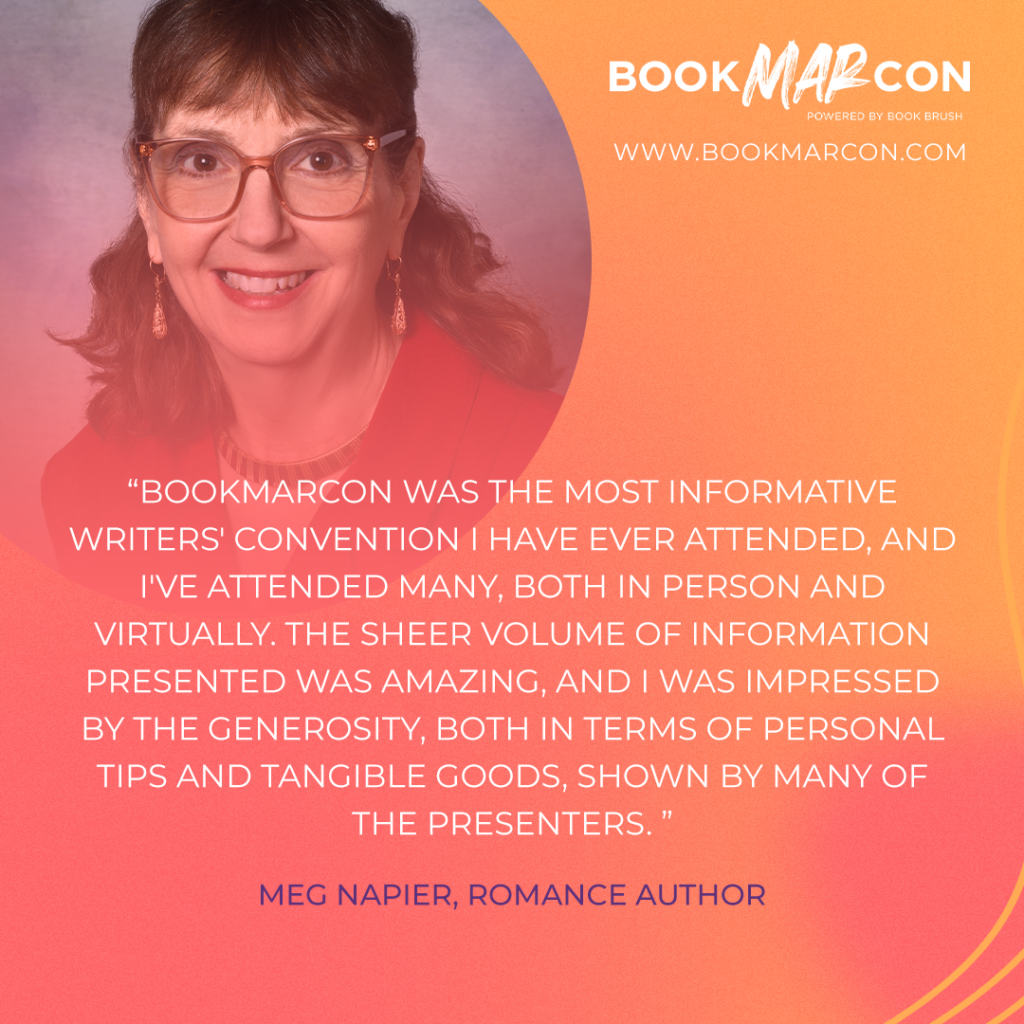 When: April 5th-7th, 2024
Where: Virtual
Website: https://bookbrush.com/bookmarcon/
2. Author Nation
This book conference is for every author, whether you're indie or traditional. Their goal is to provide an opportunity for everyone to succeed by applying the information, experiences, and tools taught at this conference to their business. It was once known as 20Books, but it has now been rebranded to Author Nation.
You will have the chance to hear a number of incredible guest speakers and meet other authors who are at different stages of their journey. This allows authors to learn and grow through each other's experiences. Each speaker is well-versed in the industry and their genre. This is a great way to sharpen your marketing, business, and networking skills.
When: November 11th – November 15th 2024
Where: Horseshoe Las Vegas, NV
Website: https://www.authornation.live/
3. Pikes Peak Writers Conference 2024
Are you looking for a fun, exciting, and memorable conference to attend? The "Jazz Up Your Writing" conference has a 1920s theme, where you will look back at some of the most well-known writers, like Fitzgerald, Hemingway, Stein, etc.
At this three-day writing conference, you will participate in different workshops that enhance your knowledge of marketing and business, and you will hear several special guest speakers. You will also meet agents, editors, and other authors to potentially make connections. This conference is for indie and traditionally published authors.
When: April 26-28, 2024
Where: 1775 Cheyenne Mountain Blvd, Colorado Springs, CO, 80906 US
Website: https://conference.pikespeakwriters.org/
4. The Self Publishing Show LIVE
With a stacked lineup of inspiring speakers, this two-day conference is packed with a lot of information and knowledge that you can take with you. After the conference, there's also a party that you can attend that will give you the chance to make connections and network.
If you're unable to make it to London, you can purchase a digital ticket. The digital event will take place approximately a month after the actual conference. If you purchase a ticket for the conference, you will also be able to attend the digital conference.
When: June 25-26th 2024 (digital event July 23-24th)
Where: Queen Elizabeth Hall Belvedere Rd, London SE1 8XX, United Kingdom
Website: https://selfpublishing.lpages.co/sps-live-2024/
5. 2024 Killer Nashville International Writers' Conference
This four-day conference includes writer workshops, editor and agent pitch sessions, live music, an authors' bar, a mock crime scene, and more. This conference is designed to bring writers together in a fun atmosphere and provide them with the marketing and business tools writers will need.
When: August 22-25th 2024
Where: Nashville, TN
Website: https://www.killernashville.com/

In conclusion, book conferences for indie authors are truly an excellent way to set you up with some of the best resources and give you the tools to reach your full potential. If you're considering going to a book conference this year but unsure which one you should attend, the BookMARCon 2024 conference is highly recommended and rated. This conference will give you the chance to make connections, hear from inspirational speakers, and gain valuable book marketing information. Luckily, you can do all of this without leaving your couch. Mark your calendar, this conference will be worth it!